Orley Farm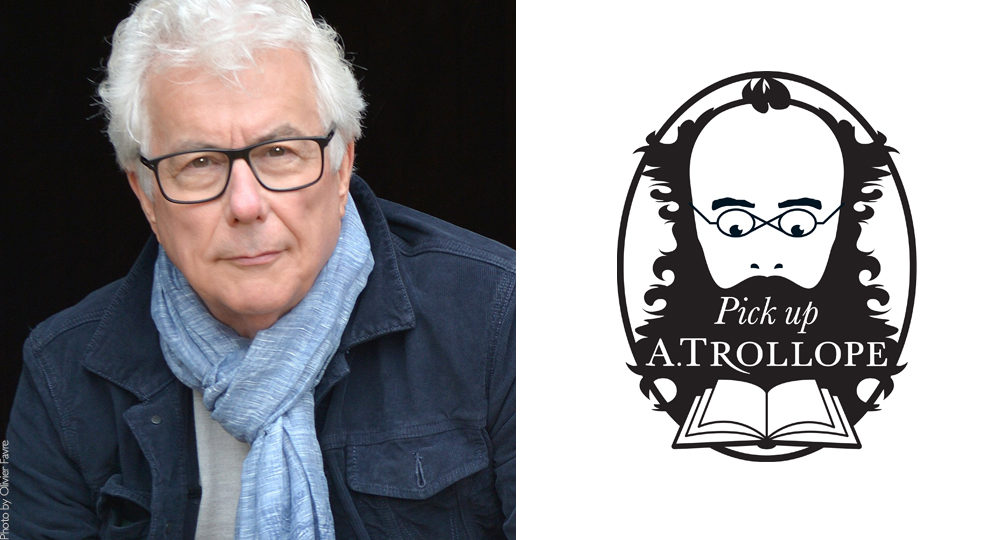 Selected by Ken Follet CBE FRSL
Be sure your sins will find you out, my mother used to say, quoting the Old Testament book of Numbers; and I think Trollope probably liked the saying too. My favourite among his novels, Orley Farm, is about a respectable and rather admirable woman who commits one sin.
Trollope is so good at human weakness. Time and again in his books we see determined upright morality yield to the slow erosion caused by time and temptation and human weakness, and yet we rarely come across a character who is thoroughly bad. Trollope gives us good people sinning.
Mary Mason commits a sin for love, but it is a sin all the same, and a crime as well, and many years later it finds her out—slowly, agonisingly, with terrific suspense and emotion. Orley Farm is a courtroom drama at heart, but the tension builds for more than five hundred pages before we actually get to court. And every twist and turn in the relentless uncovering of her shame wreaks havoc in the circle of family, friends, and professional advisors that she inhabits.
We hold our breath while we wait for the verdict. We know by now that she is guilty, but we don't know what the jury will think, and I won't spoil it here.
However, the most dramatic moment in the book comes when Lady Mason has confess to her fiancé, and this is the scene I have chosen for my extract.
---
Orley Farm
Chapter 44 ~ Showing How Lady Mason Could Be Very Noble
He got up and opened the door for his guest, and then hurrying across the hall, opened the library door for her also, holding it till she had passed in. Then he took her left hand in his, and passing his right arm round her waist, asked her if anything disturbed her.
"Oh yes," she said, "yes; there is much that disturbs me. I have done very wrong."
"How done wrong, Mary?" She could not recollect that he had called her Mary before, and the sound she thought was very sweet;–was very sweet, although she was over forty, and he over seventy years of age.
"I have done very wrong, and I have now come here that I may undo it. Dear Sir Peregrine, you must not be angry with me."
"I do not think that I shall be angry with you; but what is it, dearest?"
But she did not know how to find words to declare her purpose. It was comparatively an easy task to tell Mrs. Orme that she had made up her mind not to marry Sir Peregrine, but it was by no means easy to tell the baronet himself. And now she stood there leaning over the fireplace, with his arm round her waist,–as it behoved her to stand no longer, seeing the resolution to which she had come. But still she did not speak.
"Well, Mary, what is it? I know there is something on your mind or you would not have summoned me in here. Is it about the trial? Have you seen Mr. Furnival again?"
"No; it is not about the trial," she said, avoiding the other question.
"What is it then?"
"Sir Peregrine, it is impossible that we should be married." And thus she brought forth her tidings, as it were at a gasp, speaking at the moment with a voice that was almost indicative of anger.
"And why not?" said he, releasing her from his arm and looking at her.
"It cannot be," she said.
"And why not, Lady Mason?"
"It cannot be," she said again, speaking with more emphasis, and with a stronger tone.
"And is that all that you intend to tell me? Have I done anything that has offended you?"
"Offended me! No. I do not think that would be possible. The offence is on the other side–"
"Then, my dear,–"
"But listen to me now. It cannot be. I know that it is wrong. Everything tells me that such a marriage on your part would be a sacrifice,–a terrible sacrifice. You would be throwing away your great rank–"
"No," shouted Sir Peregrine; "not though I married a kitchen-maid,– instead of a lady who in social life is my equal."
"Ah, no; I should not have said rank. You cannot lose that;–but your station in the world, the respect of all around you, the–the–the–"
"Who has been telling you all this?"
"I have wanted no one to tell me. Thinking of it has told it me all. My own heart which is full of gratitude and love for you has told me."
"You have not seen Lord Alston?"
"Lord Alston! oh, no."
"Has Peregrine been speaking to you?"
"Peregrine!"
"Yes; Peregrine; my grandson?"
"He has spoken to me."
"Telling you to say this to me. Then he is an ungrateful boy;–a very ungrateful boy. I would have done anything to guard him from wrong in this matter."
"Ah; now I see the evil that I have done. Why did I ever come into the house to make quarrels between you?"
"There shall be no quarrel. I will forgive him even that if you will be guided by me. And, dearest Mary, you must be guided by me now. This matter has gone too far for you to go back–unless, indeed, you will say that personally you have an aversion to the marriage."
"Oh, no; no; it is not that," she said eagerly. She could not help saying it with eagerness. She could not inflict the wound on his feelings which her silence would then have given.
"Under those circumstances, I have a right to say that the marriage must go on."
"No; no."
"But I say it must. Sit down, Mary." And she did sit down, while he stood leaning over her and thus spoke. "You speak of sacrificing me. I am an old man with not many more years before me. If I did sacrifice what little is left to me of life with the object of befriending one whom I really love, there would be no more in it than what a man might do, and still feel that the balance was on the right side. But here there will be no sacrifice. My life will be happier, and so will Edith's. And so indeed will that boy's, if he did but know it. For the world's talk, which will last some month or two, I care nothing. This I will confess, that if I were prompted to this only by my own inclination, only by love for you–" and as he spoke he held out his hand to her, and she could not refuse him hers–"in such a case I should doubt and hesitate and probably keep aloof from such a step. But it is not so. In doing this I shall gratify my own heart, and also serve you in your great troubles. Believe me, I have thought of that."
"I know you have, Sir Peregrine,–and therefore it cannot be."
"But therefore it shall be. The world knows it now; and were we to be separated after what has past, the world would say that I–I had thought you guilty of this crime."
"I must bear all that." And now she stood before him, not looking him in the face, but with her face turned down towards the ground, and speaking hardly above her breath.
"By heavens, no; not whilst I can stand by your side. Not whilst I have strength left to support you and thrust the lie down the throat of such a wretch as Joseph Mason. No, Mary, go back to Edith and tell her that you have tried it, but that there is no escape for you." And then he smiled at her. His smile at times could be very pleasant!
But she did not smile as she answered him. "Sir Peregrine," she said; and she endeavoured to raise her face to his but failed.
"Well, my love."
"Sir Peregrine, I am guilty."
"Guilty! Guilty of what?" he said, startled rather than instructed by her words.
"Guilty of all this with which they charge me." And then she threw herself at his feet, and wound her arms round his knees.
---
Download PDF Pick Up A Trollope
---