Julian Fellowes in conversation with Gyles Brandreth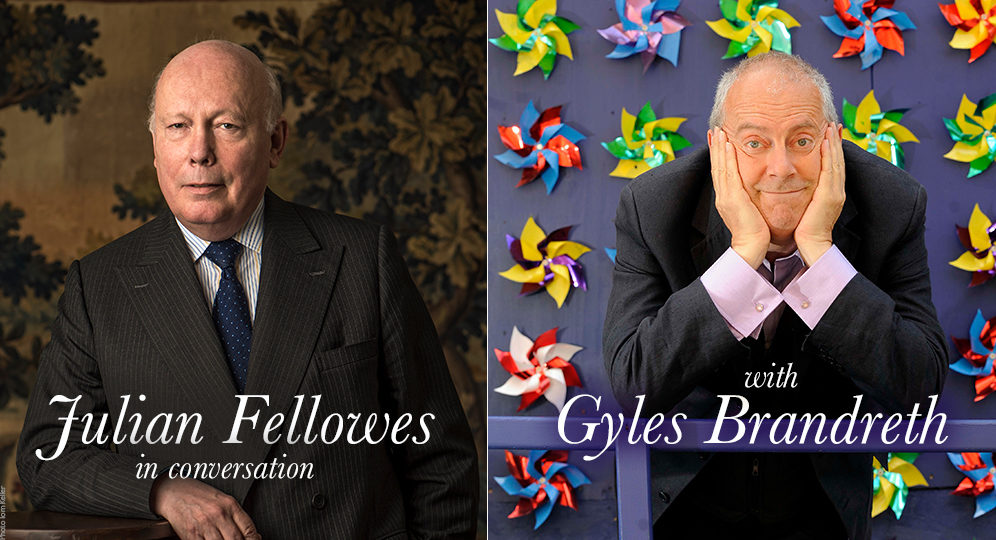 Trollope Society President, actor, writer and creator of Downton Abbey, Julian Fellowes is in conversation with broadcaster, author and Trollope enthusiast, Gyles Brandreth. Julian and Gyles talk about their enjoyment of the works of Anthony Trollope and Julian Fellowes' 2016 television adaptation of Doctor Thorne.
The Trollope Society is holding an online Big Read of Doctor Thorne in February 2021. Julian Fellowes said:
Reading has been a great comfort and pleasure to many over the last year. I must say Trollope has played his part in getting me through the lockdowns, with Framley Parsonage, and several others, coming to my rescue.  Now, with the new lockdown extended, I am delighted that the Trollope Society's online Big Read returns in February, bringing fans of Trollope from all over the world together to read Doctor Thorne, which, as those of you who watched it on television, will already know is an old favourite of mine.
Find out more about Julian Fellowes' adaptation of Anthony Trollope's Doctor Thorne
---