35th AGM Annual Lecture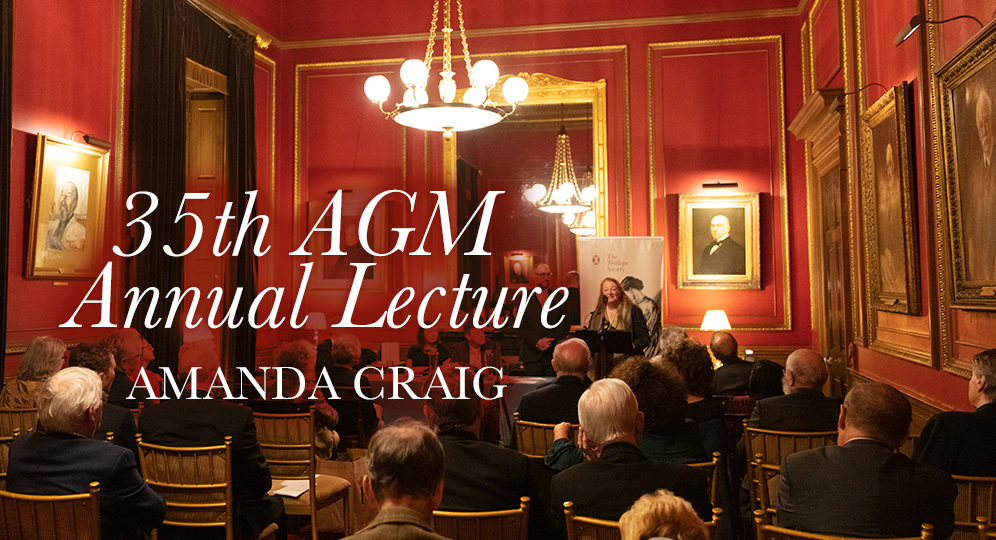 The 35th AGM Annual Lecture took place in the magnificent surroundings of The Strangers' Room at The Reform Club on Thursday 27th October 2022.
The Annual Lecture was given by Amanda Craig on the subject of  "Love for Sale? Love and Money in Trollope's Fiction". Amanda explored how Anthony Trollope develops the views of Jane Austen on the tension between love and money in his novels, including Doctor Thorne, Framley Parsonage, Phineas Finn, Phineas Redux, Ayala's Angel, The Eustace Diamonds and Can You Forgive Her?
Amanda Craig is a contemporary novelist often compared to Trollope. She reviews children's books for The New Statesman, and literary fiction for The Observer. Her seventh novel, Hearts And Minds, was long-listed for the Bailey's Prize for Women's Fiction, and her eighth, The Lie of the Land, was a Radio 4 Book At Bedtime, a YOU Magazine Book Club choice and picked by six national newspapers as a Book of the Year in 2018. In 2020 she published The Golden Rule with Little, Brown UK. Inspired by both Patricia Highsmith's classic Strangers on a Train and the fairy-tale of Beauty and the Beast, it was picked as a Book to Look For in 2020 by The Times, the Sunday Times, the Daily Mail, the Financial Times and the Observer.
The Reform Club features in several of Trollope's political novels, notably Phineas Finn and Phineas Redux.  The Strangers' Room is a replica of the dining room in the House of Commons and is so named because, originally, it was the only room where members could entertain guests.
---
This content is only available to members of the Trollope Society.