The American Senator ~ Introduction
Dr Nicholas Shrimpton discusses the writing, publication and reception of Trollope's The American Senator.
Nicholas Shrimpton is an Emeritus Fellow of Lady Margaret Hall, Oxford. He is the editor of Trollope's The Prime Minister (2011), An Autobiography (2014), and The Warden (2014) for Oxford World's Classics.
Resources
Map of Dillsborough
Reproduced from A Guide to Trollope by Winifred Gregory Geroud and James Thayer Gerould with drawings by Florence W Ewing.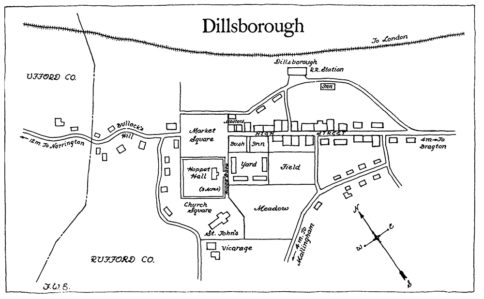 Please support the work of the Trollope Society