The American Senator ~ Concluding Talk
Dr Nicholas Shrimpton gives the concluding talk of The American Senator BIG READ.
Nicholas Shrimpton is an Emeritus Fellow of Lady Margaret Hall, Oxford. He is the editor of Trollope's The Prime Minister (2011) and The Warden (2014) for Oxford World's Classics and the editor of Trollope's An Autobiography published in 2014 by Oxford University Press.
---
Resources
Map of Dillsborough
Reproduced from A Guide to Trollope by Winifred Gregory Geroud and James Thayer Gerould with drawings by Florence W Ewing.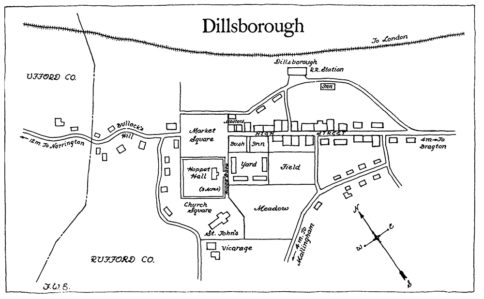 Please support the work of the Trollope Society