Orley Farm ~ BIG READ
–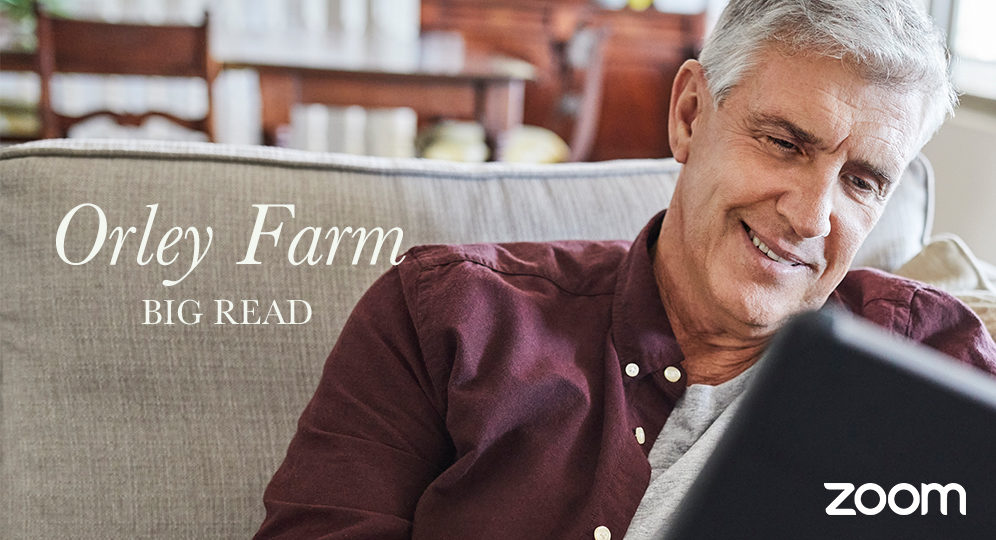 From 10th January to 21st March 2022 join Trollope enthusiasts from across the world every two weeks to discuss Orley Farm as we read it together on Zoom. On 4th April 2022 we will be holding a special meeting to explore Millais' illustrations for Orley Farm.
We are delighted that Professor Francis O'Gorman, Editor of the Oxford World's Classics edition of Orley Farm, returns to the BIG READ to conclude our read of Orley Farm.
Professor O'Gorman is a great friend of the Trollope Society and has since the start of the pandemic taken part in several of the Society's online BIG READs, including giving talks on Framley Parsonage and The Way We Live Now. 
Francis O'Gorman is Saintsbury Professor of English Literature at the University of Edinburgh. Until August 2016 he worked at the University of Leeds where, from 2006, he held a personal chair in Victorian Literature. Prior to arriving in Leeds, he had been Lecturer in English Literature at Pembroke College Oxford, Senior Lecturer at Westminster College Oxford, and Research Fellow at what is now the University of Gloucestershire. He is a Fellow of the Society of Antiquaries, of the Royal Historical Society, and of the English Association, a Companion of the Guild of St George, and Honorary Professor in the Ruskin Library and Research Centre at the University of Lancaster. He is a very active performing musician and writes and broadcasts widely on choral and organ music.
Zoom meetings
Monday 21st March, 2022 at 8:00pm – Chapters 67-80
Monday 4th April, 2022 at 8:00pm – Millais' Illustrations for Orley Farm
Terms of use
By registering for this meeting you accept the Trollope Society Zoom Meetings Terms of Use
Register for the group – free
You only need to register once, you can then attend any of the above meetings without needing to register again.
We will send you an email with instructions on how to join and the password. Using Zoom is easy, just click on the link in the email and follow the instructions. Please note that you will not be able to join the meeting until 8.00pm (UK time) on the day.
---
---
Resources
Special offer for Trollope Society members
Please support the work of the Trollope Society
Address: Free Zoom meeting - Registration required