The Eustace Diamonds ~ BIG READ
–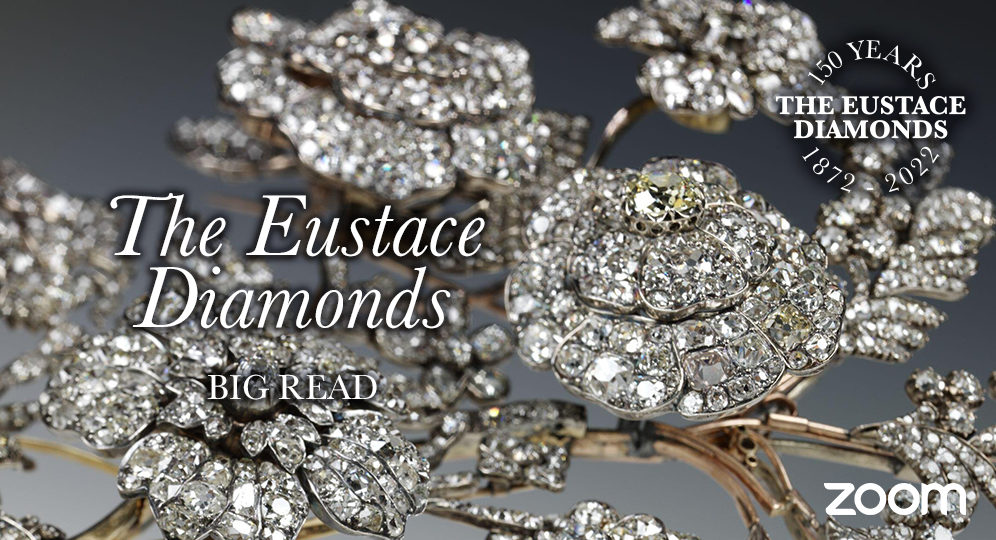 From 13th June to 22nd August 2022 join Trollope enthusiasts from across the world every two weeks to discuss The Eustace Diamonds as we read it together on Zoom.
Professor Helen Small, Merton Professor of English Language and Literature and Editor of the 2011 Oxford World's Classics edition of The Eustace Diamonds, returns to our BIG READ to give the concluding talk.
Professor Helen Small regularly write essays about Victorian fiction, poetry, and public moralism, and has edited several well-known and less well-known nineteenth-century literary works, including Vanity Fair, Wuthering Heights, The Lifted Veil and Brother Jacob, The Eustace Diamonds, The Last Chronicle of Barset, and (with Stephen Wall) Little Dorrit. She is on the editorial board of the Journal of Victorian Culture and the advisory board of History of Humanities.
Zoom meetings
Monday 22nd August, 2022 at 8:00pm – Chapters 68-80
Terms of use
By registering for this meeting you accept the Trollope Society Zoom Meetings Terms of Use
Register for the group – free
You only need to register once, you can then attend any of the above meetings without needing to register again.
We will send you an email with instructions on how to join and the password. Using Zoom is easy, just click on the link in the email and follow the instructions. Please note that you will not be able to join the meeting until 8.00pm (UK time) on the day.
---
Resources
Please support the work of the Trollope Society
Address: Free Zoom meeting - Registration required