The Way We Live Now ~ BIG READ
–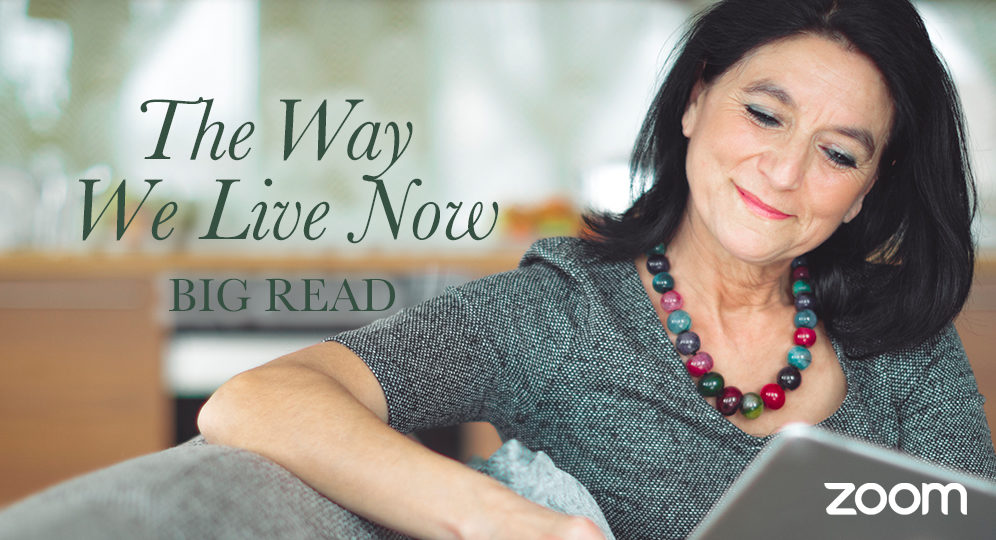 From 12 April to 5 July 2021 we will be reading The Way We Live Now together on Zoom.
Join Trollope enthusiasts from across the world every two weeks to discuss The Way We Live Now as we read it together.
Hugh Walpole in 'Anthony Trollope' said The Way We Live Now was '… one of the most remarkable of all English novels published between 1860 and 1890. This novel, had it been written by any one else or had it been published anonymously, would never have been allowed to pass out of English fiction, but because it came after a long series of novels by the same hand, and because its author had been for some years before its appearance far too readily 'taken for granted' by the critics, its remarkable qualities remained unperceived.'
Zoom meetings
Monday 21st June, 2021 at 8:00pm BST – Chapters 71-85
Monday 5th July, 2021 at 8:00pm BST – Chapters 86-100
Terms of use
Register for the group – free
You only need to register once, you can then attend any of the above meetings without needing to register again.
We will send you an email with instructions on how to join and the password. Using Zoom is easy, just click on the link in the email and follow the instructions. Please note that you will not be able to join the meeting until 8.00pm (UK time) on the day of the meeting.
Please support the work of the Trollope Society
Address: Free Zoom Meeting - Registration required