Online Conversazione ~ The Last Chronicle of Barset
–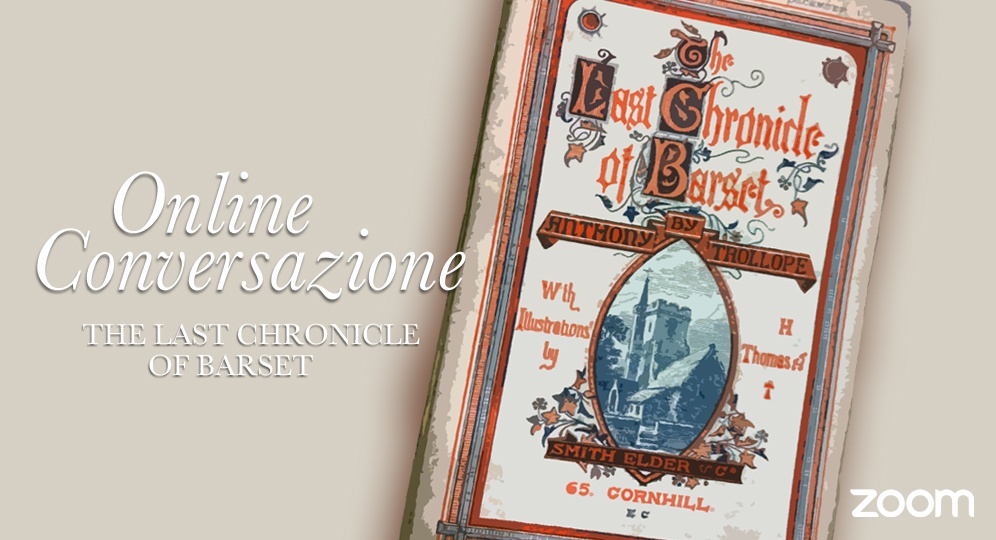 Chapters 61 – 75
In today's extraordinary times when we are not able to meet in person please drop in to the Online Conversazione to meet other Trollope readers from around the world.
From the end of June to the beginning of September we will be reading what for many is one of Trollope's greatest novels, The Last Chronicle of Barset. We will be meeting online every two weeks using Zoom to discuss the relevant chapters and keep in touch with each other. The meetings will be unstructured with everyone's input welcome. The meetings will not be recorded.
Zoom Meetings
Monday 24 August, 2020 at 8:00pm (UK time) – Chapters 61-75
You can add the above schedule to your calendar by clicking here.
Joining a Zoom Meeting is easy
Please join the Zoom meeting at 8.00 pm (UK time). If you have not used Zoom before, simply click on the link below and follow the on-screen instructions.
https://us02web.zoom.us/j/84220060957
Meeting ID: 842 2006 0957
Online Conversazione WhatsApp Group
If you would like to stay in touch with other Trollope readers as you read The Last Chronicle of Barset consider joining the Online Conversazione WhatsApp Group. For more details and to apply to join click here.
The Last Chronicle of Barset
The Last Chronicle of Barset was first published in thirty-two 6d weekly parts by Smith Elder between 1 December 1866 and 6 July 1867 (see illustration). It was then published by George Smith in two volumes, Volume One was published in March 1867 and Volume Two in July 1867.
The Last Chronicle of Barset is currently in print in a number of paperback editions including both Penguin and Oxford World's Classics.
---
Please support the work of the Trollope Society
There is no charge for this event, but we would be grateful if you would consider making a donation.
We are working hard to raise the profile of Anthony Trollope. Our resources are limited, and our ambition great, so we're asking for your help. You can donate using your credit card, debit card, or PayPal account.
Address: Zoom Meeting, Chapters 61 -75