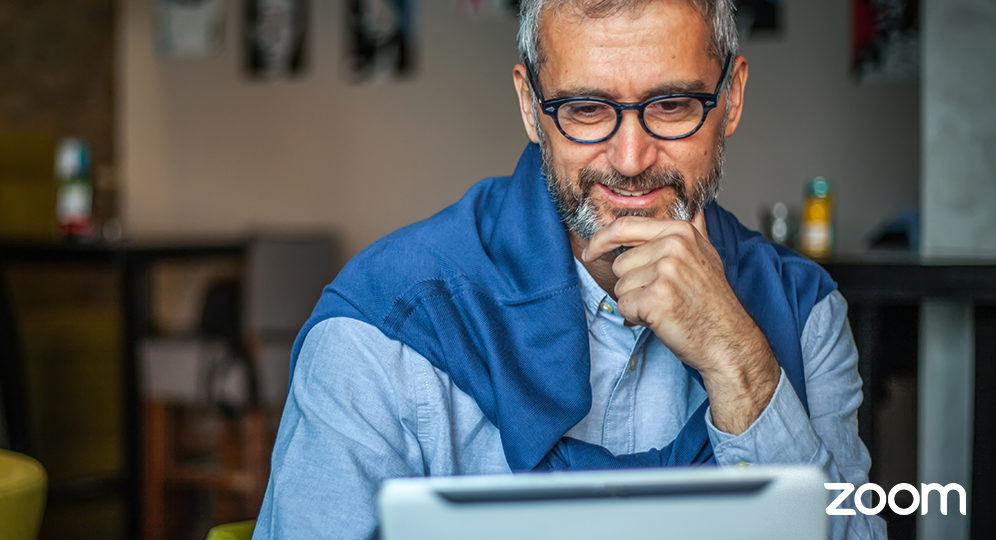 We have been holding our Online Conversaziones for approaching three years. Since the start of the lockdowns in 2020 we have held regular Zoom meetings every two weeks, with each meeting attracting over 100 participants from all around the world. Through these meetings we have built a strong and vibrant Trollope community and have had the opportunity to read and discuss many of his novels.
Speakers have included celebrities, academics and attendees of the Trollope Society's Zoom meetings, all with a shared interest in Trollope. We have benefited greatly from the insights and knowledge of the editors of Oxford University Press' editions of Trollope's novels. Professor John Bowen joined the online group to talk about Barchester Towers, the winning novel of our 'Pick Up A Trollope' campaign. Since then, Professor Francis O'Gorman has joined the group to lead the discussion on Framley Parsonage, Orley Farm and The Way We Live Now; Professor Dinah Birch joined us for The Small House at Allington and Can You Forgive Her? and Dr Nicholas Shrimpton discussed the wiles of Arabella Trefoil with us in The American Senator. In Summer 2022 Professor Helen Small joined our Big Read celebrating the 150th anniversary of the publication of The Eustace Diamonds.
As well as reading Trollope's novels on Zoom, we have hosted talks on a wide range of topics. The Trollope Society's President, Julian Fellowes, was joined in conversation by broadcaster Gyles Brandreth, to talk about his love of Trollope and his role as President of the Society. Professor Linda McClain explored one of the most discussed topics in the group, 'Women's Spheres of Action'. Former Archdeacon of Croydon and of Lambeth, Chris Skilton, gave a talk on 'Clergymen of the Victorian Church', giving useful context to the clerical settings of the Barsetshire novels by explaining the difference between a vicar and a rector, and the role of a bishop, dean and archdeacon – essential knowledge to make sense of the world of Barsetshire. Dr Ellen Moody is a regular participant and has introduced several meetings and given talks including ' Trollope, Millais and Orley Farm', and 'Two American Civil War Christmas Stories'. We are grateful to everyone who has shared their knowledge and talked to the group.
The biggest asset are the participants themselves, who lead each meeting with an introduction to the plot and emerging themes of the chapters we have read. We have had a wonderful response from the group with many members volunteering to introduce more than one meeting, each time stimulating a vibrant discussion. The group has fostered an international community of Trollope readers. Over the many meetings that we have held members of the group have formed relationships and even met up in person. In the US groups have been formed in New York and in Washington where participants can meet in person, and in the UK the North-West group runs parallel Zoom meetings in addition to its regular physical meetings in Manchester.
Feedback from the group has been overwhelmingly positive, with many requests to continue the group beyond the pandemic.
A wonderful, consistent way to feel connected around a common, beloved pursuit. You get used to familiar faces and grow fond of people from around the world that you have never met. It feels like an "extended family." The every two week get-together is a much looked forward to activity, always nourishing, stimulating and delightful. I am deeply indebted to those of you working so hard at the Trollope Society to make this so enjoyable.
Karen, Zoom Group Participant
Our 2023 programme on Zoom is already underway, and includes discussions of He Knew He Was Right, The Warden, Phineas Finn, Phineas Redux and Miss Mackenzie. I'm delighted that many of the editors of the Oxford World's Classics editions of Trollope's novels are returning to join us and we are looking forward to a rewarding year reading Trollope together on Zoom.
In today's world, there is a risk that Trollope and his works may fall into obscurity, like many other Victorian authors. That's why the Trollope Society works tirelessly to encourage the reading and study of Trollope's novels. Our Zoom meetings are one of the ways that we can reach a wide international audience and provide a forum for the reading and discussion of Trollope's works.
As a small charity run entirely by volunteers, we rely on donations to carry out our work. There are significant costs to running the Society, in particular our Zoom programme needs funds to continue. That's why I'm asking you to support us with a regular gift of £5 a month. Your generosity will help us to continue our work promoting the study, reading and enjoyment of the works of Anthony Trollope.
Thank you for your support, and I hope to see you on Zoom!
Dominic Edwardes
Trollope Society Chair
---