Social Events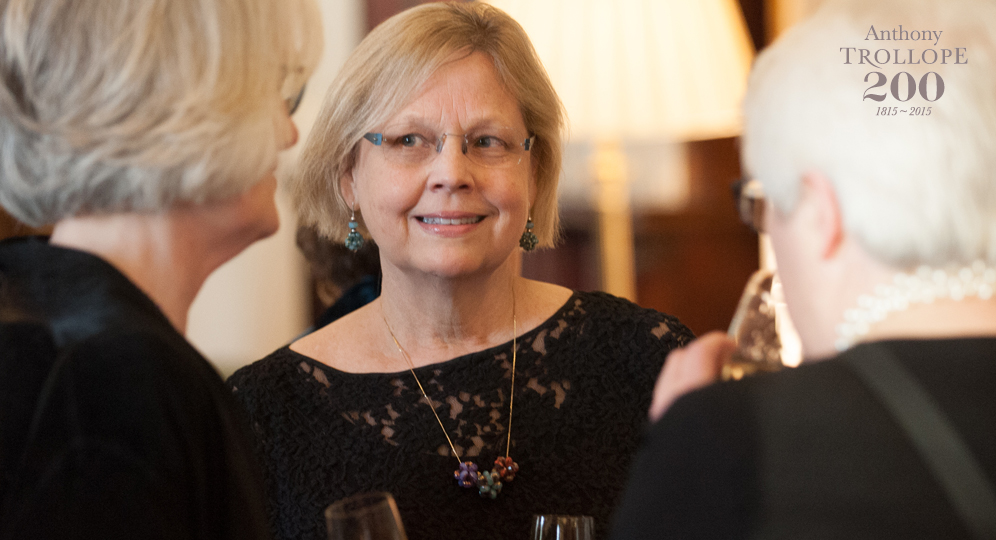 The Trollope Society arranges a number of social events for members. From formal dinners in magnificent locations, to holidays, weekends away and day-trips, where ever we can find a Trollope connection, we like to go and explore it. Many members of the society, having met at social events, have become firm friends – finding more in common than simply a love of Trollope.
In recent years we have been on a ten day tour of Ireland, visiting places where Trollope lived and the sites of many of his Irish novels. At Drumsna, the setting for Trollope's first novel, The Macdermots of Ballycloran, we forged a close relationship with the people of the town. This has been strengthened each year by visits to the Drumsna International Trollope Summer School, and the Trollope Trail, officially opened by Mary McAleese, President of Ireland.
Having explored Trollope's connections with Ireland, Scotland was the next destination for a Society break. From our base in Glasgow we visited Culzean Castle, possible inspiration for Lizzie Eustace's castle, Portray, in The Eustace Diamonds. Crossing over to Edinburgh we had the opportunity of exploring the National Library of Scotland's collection, including the John Murray Archive, and serialisations of The Last Chronicle of Barset.
As well as holidays and breaks, we arrange day-trips and visits, such as a recent visit to Harrow School, where we had the opportunity of seeing Trollope's name carved into the wall, and of walking down the Obadiah Slope. We have visited Salisbury and Peterborough cathedrals, and explored the alms houses at Winchester, inspiration for Hiram's Hospital in The Warden. Wherever Trollope went, we like to follow!
The society also hosts a number of exclusive dinners and other events. Venues for our dinner have included The Foreign Office, the House of Lords, and the House of Commons. Most recently we celebrated the 150th Anniversary of the publication of The Eustace Diamonds at the Reform Club in July 2022.
The Eustace Diamonds 150th Anniversary Dinner
The Trollope Society's 36th AGM & Annual Lecture
Whether you would like to tramp around the Trollope Trail in Ireland, or attend a prestigious gala dinner, membership of the Trollope Society opens up the world of Anthony Trollope, and everyone is welcome to join us.