Join our Barchester Towers BIG READ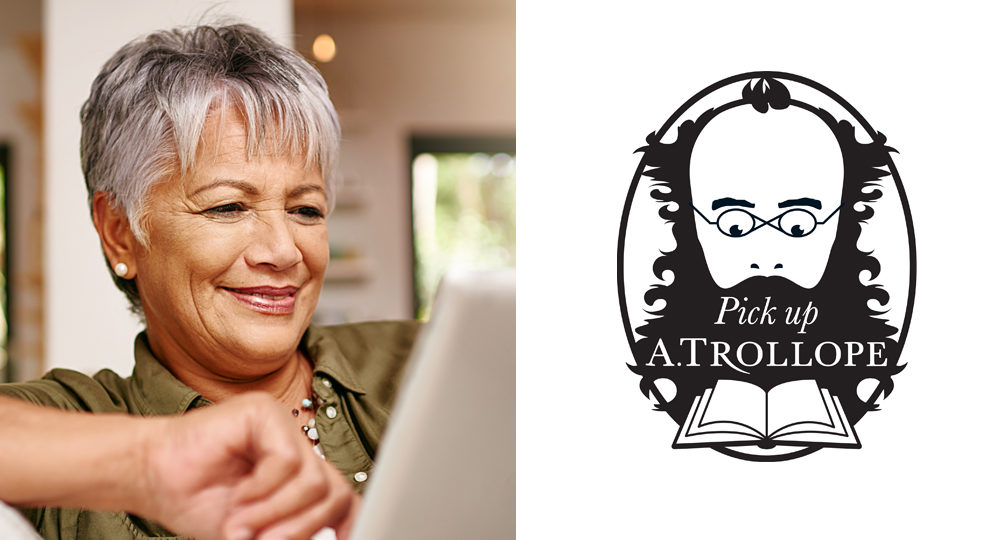 Fans of Anthony Trollope have voted Barchester Towers their favourite novel from the Pick-Up-A-Trollope campaign.
Barchester Towers was championed by British actress Susan Hampshire, who played La Signora Madeline Vesey Neroni in the well-remembered 1982 television dramatisation of The Barchester Chronicles. Over 1,300 votes were received from 29 countries. Barchester Towers received 26% of the votes.
From November 2020 to January 2021 we will be reading Barchester Towers together on Zoom. Join Trollope enthusiasts from across the world every two weeks to discuss the winning novel as we read it together.
John Bowen, Professor of Nineteenth-Century Literature at the University of York and editor of the Oxford World's Classics edition of Barchester Towers, will introduce the novel in the first reading group and lead a seminar on the whole novel for the last session.
Zoom meetings
Monday 9th November, 2020 at 8:00pm (UK time) – Chapters 1-10. Introduction to the novel by Professor John Bowen
Monday 23rd November, 2020 at 8:00pm (UK time) – Chapters 11-20
Monday 7th December, 2020 at 8:00pm (UK time) – Chapters 21-30
Monday 21st December, 2020 at 8:00pm (UK time) – Chapters 31-40
Monday 4th January, 2021 at 8:00pm (UK time) – Chapters 41-53. Seminar on the novel led by Professor John Bowen
Register for the group – free
You only need to register once, you can then attend any of the above meetings without needing to register again. Click here to register.
We will send you an email with instructions on how to join and the password. Using Zoom is easy, just click on the link in the email and follow the instructions. Please note that you will not be able to join the meeting until 8.00pm (UK time) on the day of the event.
Trollope Society calendar
The Trollope Society has an extensive programme of online events over the autumn and winter.  In addition to our Pick Up A Trollope reading group we hold lectures, reading groups and seminars on a variety of aspects of Trollope's work and life. Visit our full calendar to find out more.
Pick Up A Trollope WhatsApp Group
If you would like to stay in touch with other Trollope readers as you read, consider joining our WhatsApp Group. For more details and to apply to join click here.
---
Please support the work of the Trollope Society
There is no charge for this event, but we would be grateful if you would consider making a donation.
We are working hard to raise the profile of Anthony Trollope. Our resources are limited, and our ambition great, so we're asking for your help. You can donate using your credit card, debit card, or PayPal account.