Doctor Thorne BIG READ and Julian Fellowes in conversation with Gyles Brandreth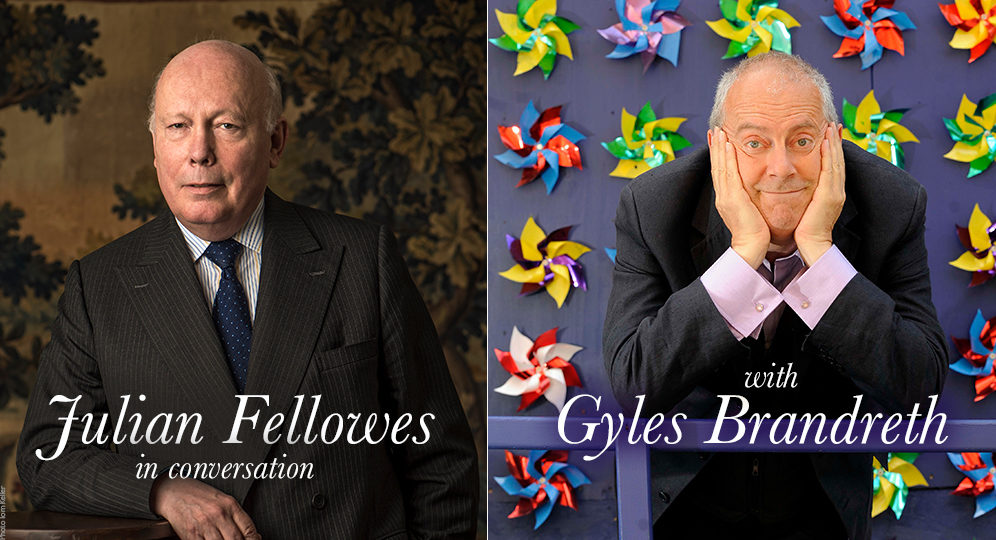 Doctor Thorne: the Trollope Society presents a global online BIG READ
Julian Fellowes in conversation with Gyles Brandreth
8 February 2021 20:00 – 21:00
Join Trollope Society President, actor, writer and creator of Downton Abbey, Julian Fellowes in conversation with broadcaster, author and Trollope enthusiast, Gyles Brandreth. Julian and Gyles will be talking about their enjoyment of the works of Anthony Trollope and Julian Fellowes' 2016 television adaptation of Doctor Thorne.

Registration for 'Julian Fellowes in conversation with Gyles Brandreth' is free via Zoom.
The Trollope Society is also hosting a global online BIG READ of Anthony Trollope's Doctor Thorne in February, bringing together fans of one of the great novelists of the Victoria era.
Online reads have seen a significant rise in popularity during lockdown; for many they have been an important lifeline, connecting those living in isolation. The latest addition to the online reading experience is the Duchess of Cornwall's recently announced initiative, The Reading Room.
Doctor Thorne, written in 1858, is the third novel in Anthony Trollope's series, The Chronicles of Barsetshire. In his biography of Anthony Trollope, the English novelist Hugh Walpole wrote: "There are … fire-and-thunder Trollopians who will die for Doctor Thorne. By not a few it is considered the best Trollope of them all."
Julian Fellowes – President of the Trollope Society said:
Reading has been a great comfort and pleasure to many over the last year. I must say Trollope has played his part in getting me through the Lockdowns, with Framley Parsonage, and several others, coming to my rescue.  Now, with the new lockdown extended, I am delighted that the Trollope Society's online Big Read returns in February, bringing fans of Trollope from all over the world together to read Doctor Thorne, which, as those of you who watched it on television, will already know is an old favourite of mine.
Registration for the Doctor Thorne BIG READ is free via Zoom.
The BIG READ follows the recent success of the online read of Barchester Towers, the second novel in the Chronicles of Barsetshire series which was voted the world's favourite Trollope novel in a Trollope Society poll. Over 300 Trollope enthusiasts from around the world took part with fans joining from the UK and USA, to Canada, Denmark and Mexico and resulted in the Society's membership increasing by more than 10%.
"Participating in the online Trollope reading group has been one of the few bright spots in the pandemic," wrote one reader.  "I love it, I look forward to it, and I very much hope that the online reading group continues long after the pandemic ends.  It combines great literature and global community."
Another participant added: "The online reading group has provided a wonderful opportunity for me to re-read and share my enjoyment of Anthony Trollope stories with other enthusiasts. Trollope himself would be amazed by his international following. Joining this reading group has given me a great lift – especially during the lockdown days of 2020."
The campaign is supported by funding from the Local Connections Fund, distributed by the National Lottery Community Fund grant.

ENDS
For further information contact: Jane Acton
E: jane@janeactonpr.co.uk
Notes to Editors
Images are available on request
Details of the Trollope Society's calendar of online events can be found at www.trollopesociety.org/calendar/
Further information about Anthony Trollope and a complete list of his works can be found at www. trollopesociety.org