Trip to Florence 2023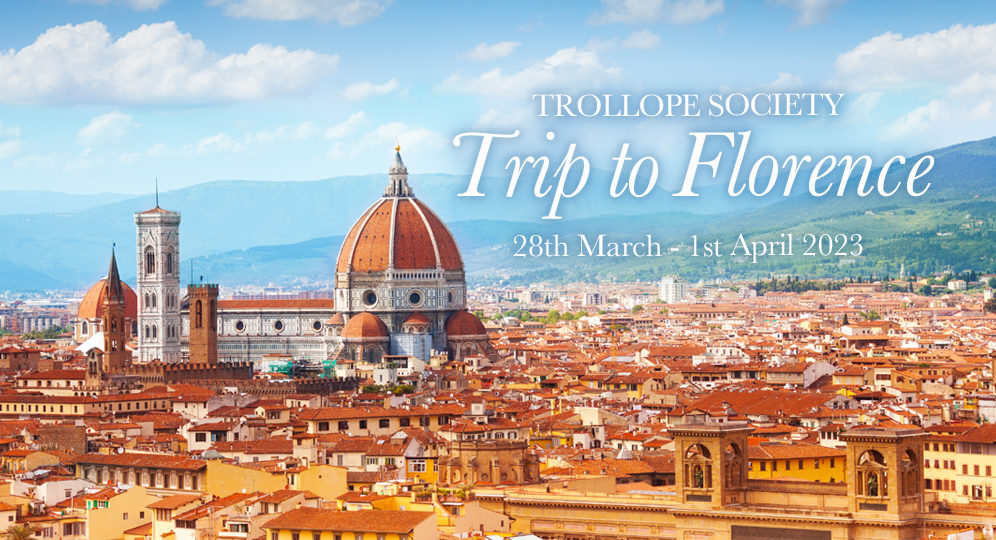 The Trip to Florence is now fully booked.
This page is intended to provide up-to-date information on the forthcoming Trip to Florence for participants who have booked their places on the trip.
Trollope Society Draft Itinerary
We are working on finalising the details of the itinerary. For up-to-date information download the current version:
Optional activities
Details of further activities such as a formal dinner will be available nearer the time of departure. Participants will be kept up to date by email and details will be available on this page.
Flights and accomodation
To provide flexibility and ensure the best value air fares and hotel rates, members are asked to make their own arrangements for travel, accommodation and insurance.
Committee members of the Trollope Society who are organising the trip will be staying at Hotel Degli Orafi, Lungarno degli Archibusieri, 4, 50121 Florence. If you would like to stay at the same hotel, visit www.hoteldegliorafi.it
Meetings, seminars, lectures & free time
Meetings and lectures will held at central venues and at the British Institute.
The trip includes free time for you to explore the city and its many attractions including the magnificent Duomo, the world-famous Uffizi Gallery and dozens of other museums and sights.
---
Volunteer to introduce a meeting in Florence
On Wednesday 29th March we will be holding a discussion group on Fanny Trollope where we will explore her life and two of her novels. On Saturday 1 April we will be holding reading group to discuss Anthony Trollope's novel He Knew He Was Right. If you have booked to join us in Florence and would like to introduce any of the topics below to the group, please let us know.
---