Online Conversazione ~ Trollope's Literary Legacy
–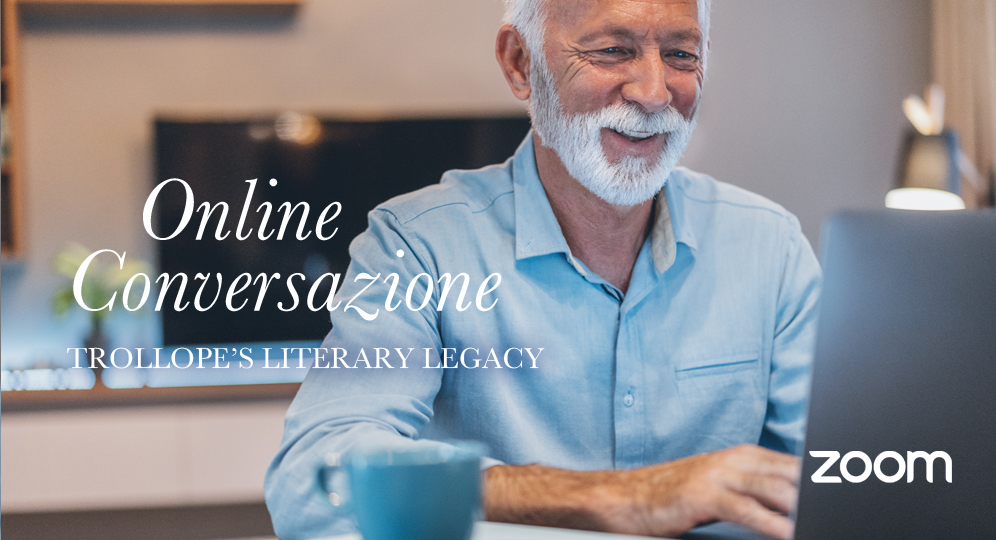 Trollope is said to have influenced many novelists over the years – having created the idea of series novels with the Barchester Chronicles and Palliser novels. CP Snow's Strangers and Brothers series and Anthony Powell's Dance to the Music of Time are just two examples. Our Online Conversazione will be an opportunity to consider Trollope's influence on literature from the 19th century to today.
Which of your favourite authors may have been influenced by Trollope?
Joining a Zoom meeting is easy
Please join the Zoom meeting at 7.00pm (UK time). If you have not used Zoom before, simply click on the link below and follow the on-screen instructions.
https://us02web.zoom.us/j/84543526656
Meeting ID: 845 4352 6656
Trollope Society Seminar Groups
Seminar groups are run by the Trollope Society. Seminar groups are a great way to read Trollope. With so many novels to choose from they provide an excellent reason to read the lesser well known works, as well as to reread the favourites! Each seminar is led by one of the members of the group, and everyone's participation is welcomed. They are a friendly and relaxed way to enjoy Trollope, share your thoughts as well as find out more from other enthusiasts.
---
Please support the work of the Trollope Society
There is no charge for this event, but we would be grateful if you would consider making a donation.
We are working hard to raise the profile of Anthony Trollope. Our resources are limited, and our ambition great, so we're asking for your help. You can donate using your credit card, debit card, or PayPal account.