Trollope Phineas Finn Walk
–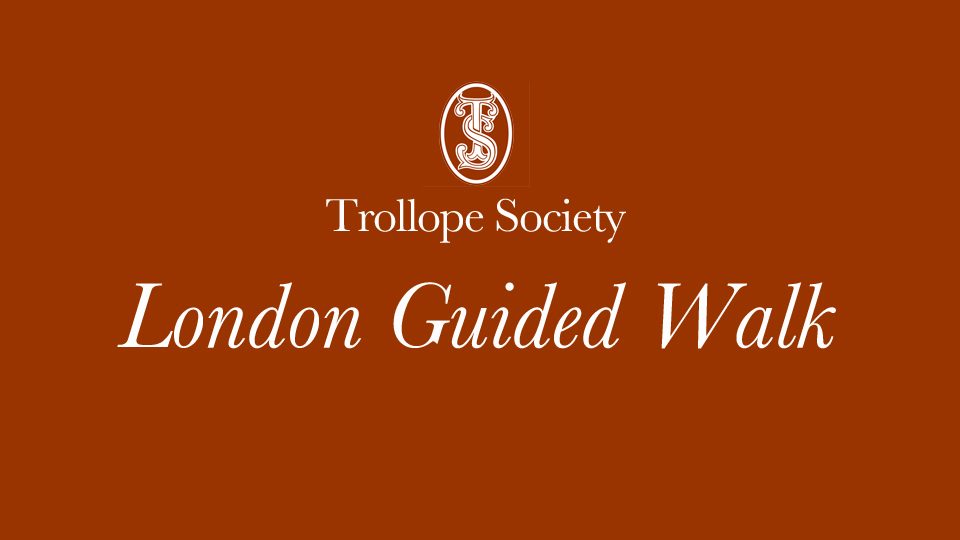 To celebrate the 150th anniversary of the publication of Anthony Trollope's Phineas Finn join City of London Guide Paul Baker on a walk around Lincoln's Inn and areas which are mentioned in the novel, as well as including other works where appropriate, and autobiographical references .
The weekday date means that it gives us the chance to see inside Lincoln's Inn, which is absolutely gorgeous, and closed to the public at weekends. Lincoln's Inn has huge importance in both Trollope's life and work, so it's a wonderful opportunity.
The tour should last just under two hours, meeting  outside Chancery Lane tube station Exit 1 (by Gray's Inn Rd) at 2.15pm for a 2.30pm start.  The walk will last two hours, and finish, as usual, with tea in a lovely tea-room.   There's no obligation to stay for this, and there is an extra charge for it. The walk itself costs £10pp, payable on the day.
Take a look at Paul's Trollope Bloomsbury Walk in October 2018
Here's Paul in action on the Trollope Walk today.

Posted by Trollope Society on Sunday, October 14, 2018
---
Price £10 to be collected on the day. (Tea not included in the price).
For more information contact Paul Baker at pbaker54@hotmail.co.uk
Address: Exit 1, Chancery Lane Tube Station, High Holborn, Holborn, London WC1V 6DR