Trollope Society Trip to Prague
–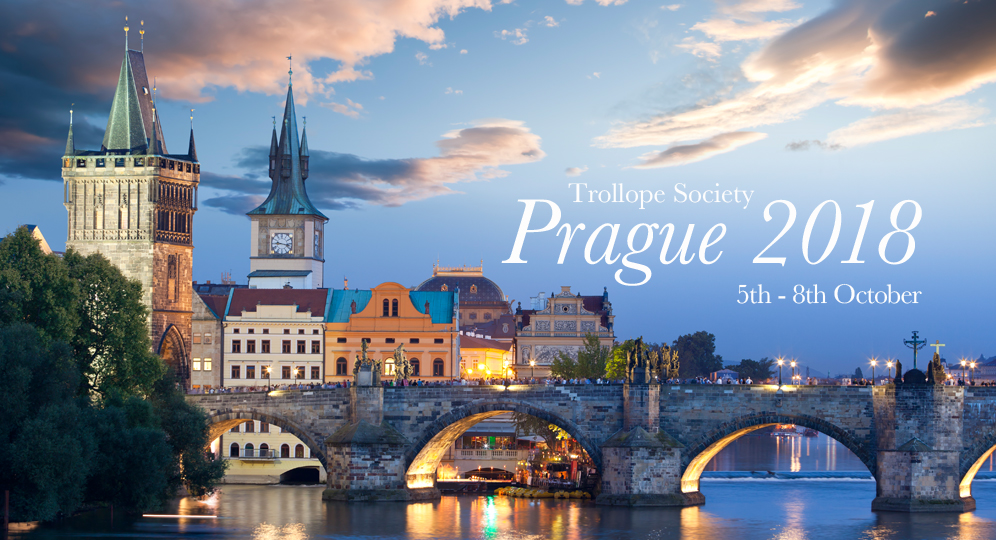 Join us on a trip to Prague to explore the sights, locations and settings of Anthony Trollope's novel Nina Balatka.
The Trollope Society will be staying in Prague from Friday 5th – Monday 8th October 2018. We will be based at Hotel Noir, Legerova 35, Prague, 120 00, Czech Republic.
The group booking, including flights to Prague and accommodation at Hotel Noir has closed, but you can still make your own arrangements for travel and accommodation. There is a separate charge to join the Trollope Society activities (£40), including a seminar group discussing Nina Balatka, a walking tour of Prague city centre, a play reading of Henry Ong's adaptation of Nina Balatka and an optional dinner (£50).
Trollope Society Itinerary
Friday 5th October, 8.00pm
Seminar Group discussing Nina Balatka at Hotel Noir
Saturday 6th October, 2.00pm
Walking tour of the city centre of Prague including the sights and locations of the novel Nina Balatka.
Saturday 6th October, 8.00pm
Dinner at the Hotel Noir
Sunday 7th October, 3.00pm
Play reading of Henry Ong's adaptation of Nina Balatka at Hotel Noir
Cost
Seminar group, walking tour and play reading – £40
Saturday evening dinner – £50
---