Online Conversazione ~ The Way We Live Now
–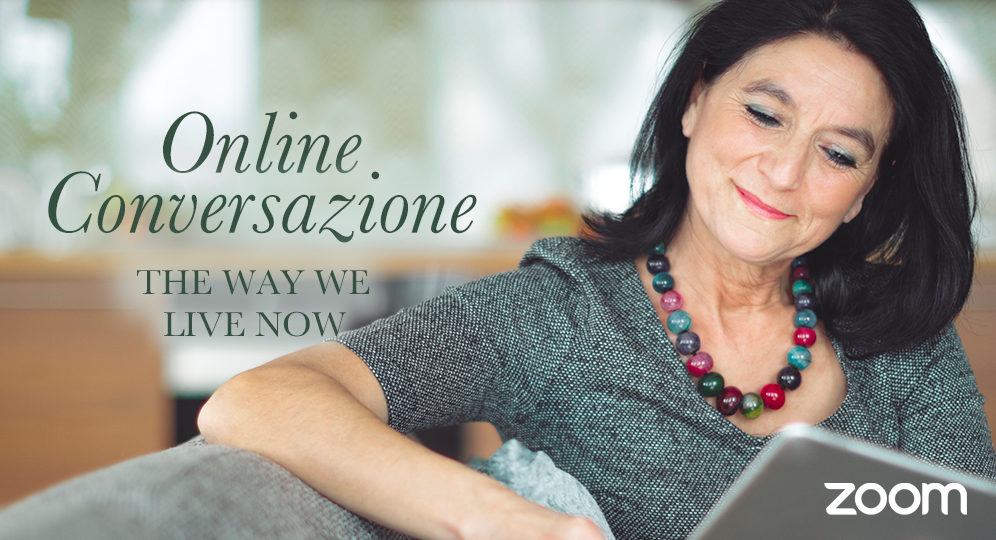 From 12 April to 5 July 2021 we will be reading The Way We Live Now together on Zoom.
Join Trollope enthusiasts from across the world every two weeks to discuss The Way We Live Now as we read it together.
We are delighted that Francis O'Gorman, editor of the Oxford World's Classics edition of The Way We Live Now has kindly agreed to introduce the first 14 chapters, discussing the emerging themes of the novel and leading the discussion.
Francis O'Gorman is Saintsbury Professor of English Literature at the University of Edinburgh. Until August 2016 he worked at the University of Leeds where, from 2006, he held a personal chair in Victorian Literature. He was Head of the School of English from 2007-11 (one of the largest English departments in the UK) and before that directed the Leeds Humanities Research Institute, and, before that, served as the School of English's Director of Learning and Teaching. Prior to arriving in Leeds, he had been Lecturer in English Literature at Pembroke College Oxford, Senior Lecturer at Westminster College Oxford, and Research Fellow at what is now the University of Gloucestershire. He is a Fellow of the Society of Antiquaries, of the Royal Historical Society, and of the English Association, a Companion of the Guild of St George, and Honorary Professor in the Ruskin Library and Research Centre at the University of Lancaster. He is a very active performing musician and writes and broadcasts widely on choral and organ music.
Hugh Walpole in 'Anthony Trollope' said The Way We Live Now was '… one of the most remarkable of all English novels published between 1860 and 1890. This novel, had it been written by any one else or had it been published anonymously, would never have been allowed to pass out of English fiction, but because it came after a long series of novels by the same hand, and because its author had been for some years before its appearance far too readily 'taken for granted' by the critics, its remarkable qualities remained unperceived.'
Meeting dates
Monday 12th April, 2021 at 8:00pm BST – Chapters 1-14
Monday 26th April, 2021 at 8:00pm BST – Chapters 15-28
Monday 10th May, 2021 at 8:00pm BST – Chapters 29-42
Monday 24th May, 2021 at 8:00pm BST – Chapters 43-56
Monday 7th June, 2021 at 8:00pm BST – Chapters 57-70
Monday 21st June, 2021 at 8:00pm BST – Chapters 71-85
Monday 5th July, 2021 at 8:00pm BST – Chapters 86-100
Register for the Zoom group – free
You only need to register once, you can then attend any of the above meetings without needing to register again. Click here to register.
We will send you an email with instructions on how to join and the password. Using Zoom is easy, just click on the link in the email and follow the instructions. Please note that you will not be able to join the meeting until 8.00pm (UK time) on the day.
---
Watch previous meetings
You can watch recordings of the introduction to previous meetings here.
Pick Up A Trollope WhatsApp Group
If you would like to stay in touch with other Trollope readers as you read, consider joining our WhatsApp Group. For more details and to apply to join click here.
---
Comments and feedback
If you have taken part in the online Zoom reading group during the COVID-19 pandemic we would love to have your feedback. With your permission we may like to include your comments in reports to funders and on our website and marketing materials.
Click here to give your feedback on the the online reading group.
---
Please support the work of the Trollope Society
There is no charge for this event, but we would be grateful if you would consider making a donation.
We are working hard to raise the profile of Anthony Trollope. Our resources are limited, and our ambition great, so we're asking for your help. You can donate using your credit card, debit card, or PayPal account.
Address: Free Zoom Meeting - Registration required