Pick Up A Trollope ~ The Duke's Children
–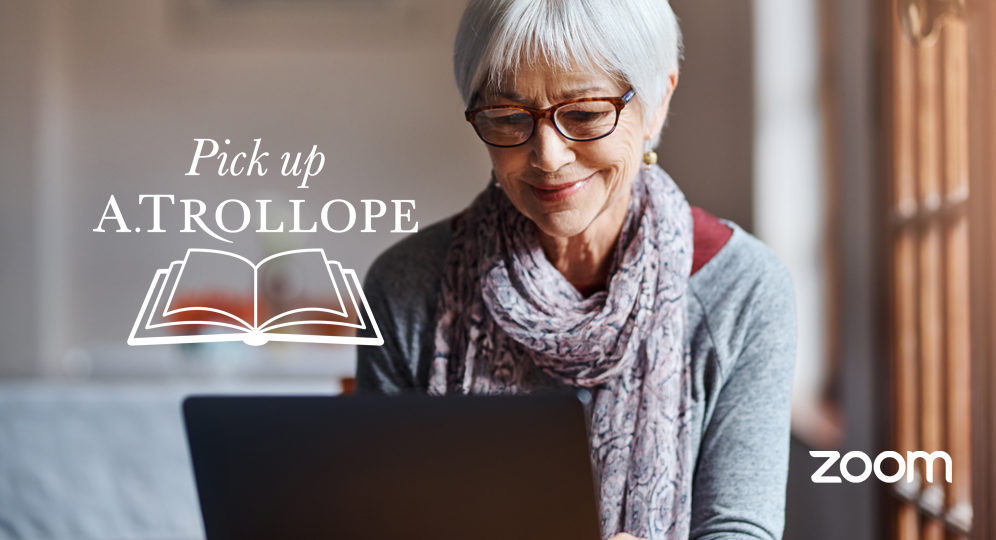 Professor Steven Amarnick and former Chair of the Trollope Society, Michael Williamson, will be discussing the restored version of The Duke's Children which is published by Oxford World's Classics on 22nd October 2020.
The publication in paperback of The Duke's Children marks a milestone in a project that has taken over decade to bring to fruition. Professor Amarnick painstakingly reviewed Trollope's original manuscript of the novel, restoring 65,000 words that Trollope had been made to cut for its original publication in All The Year Round, Oct. 4, 1879-July 24, 1880.
Register for Pick Up A Trollope ~ The Duke's Children
We will send you an email with instructions on how to join and the password. Using Zoom is easy, just click on the link in the email and follow the instructions. Please note that you will not be able to join the meeting until 8.00pm on Thursday 29th October 2020. The event will be recorded and will be available to view on the Trollope Society's website. Members of the audience will not be recorded.
---
Find out more about our Pick Up A Trollope campaign
---
We are delighted that the new Oxford World's Classics edition of The Duke's Children is available half price at WHSmith.co.uk and is included in the Trollope Buy One Get One Half Price offer. Visit WHSmith.co.uk to take advantage of this offer. (Offer only available online, not available in stores. UK customers only)

Address: Free Zoom Meeting - Registration required