36th AGM, Annual Lecture and Buffet Supper
–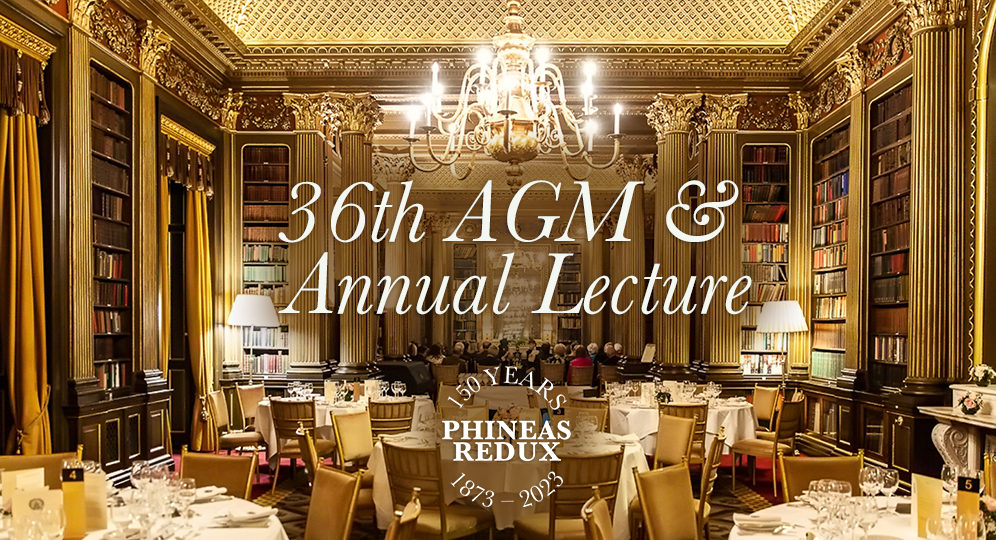 Join us in the magnificent surroundings of The Library at the Reform Club for the 36th AGM & Annual Lecture at 6.00pm on Thursday 19th October 2023.
The Reform Club features in several of Trollope's political novels, notably Phineas Finn and Phineas Redux. We are delighted to be returning to the Reform Club for this year's AGM & Annual Lecture to celebrate the 150th anniversary of the publication of Phineas Redux in 1873.
The Annual Lecture will be given by Professor John Bowen on the subject of  "Phineas, Vincent and Frank: an illustrated lecture". This is a story about three young men in London, in the late 1860s and early 1870s, all in their twenties, all talented and ambitious, two of whom will die young, and the third go to prison and fear for his life.  It is a story about what they saw in the London that surrounded them, and about different kinds of success, failure, and fame. An Englishman, an Irishman and a Dutchman who did not go into a bar, but nevertheless found their lives strangely tangled together. The Irishman is Phineas Finn, of course.
John Bowen is Professor of Nineteenth-Century Literature at the University of York, a past President of the Dickens Fellowship, and a Fellow of the English Association. He has written widely on nineteenth-century fiction and is the editor of Trollope's Phineas Redux and Barchester Towers for Oxford World's Classics.
Phineas Redux was originally published in The Graphic, July 19, 1873 – Jan. 10, 1874 and in book format by Chapman and Hall, December 1873 in two volumes, with 24 original illustrations by Francis M. Holl.
Running order
6.00pm – Trollope Society's 36th AGM
6.30 – 7.00pm – Wine reception (We will be joined by members of the Reform Club attending the lecture)
7.00 – 8.00pm – Lecture followed by Q&A
8.15 – 9.30pm – Two course sit down buffet supper.
This year's lecture will not be available to join live via Zoom, but a recording will be made available to members after the event on our website.
The Reform Club operates a smart dress code. Male members and guests are required to wear a jacket and shirt with full collar. Ties are encouraged but not required. Female members and guests and are required to dress with similar formality. Recognised national and religious dress and service dress uniform is accepted at any time.
Members of the Trollope Society can attend the AGM & Annual Lecture free of charge. Tickets for the wine reception and sit down two course buffet supper are £55 per person. The dress code is lounge suits.
---
The 36th AGM, Annual Lecture and Buffet Supper is now fully booked.
You must be a member of the Trollope Society to join the waiting list to attend our 36th AGM & Annual Lecture, and to purchase tickets for the wine reception and buffet supper. We will be in touch if a place becomes available.
Address: The Reform Club, 104 Pall Mall, St. James's, London SW1Y 5EW