Trollope Society 31st AGM & Annual Lecture
–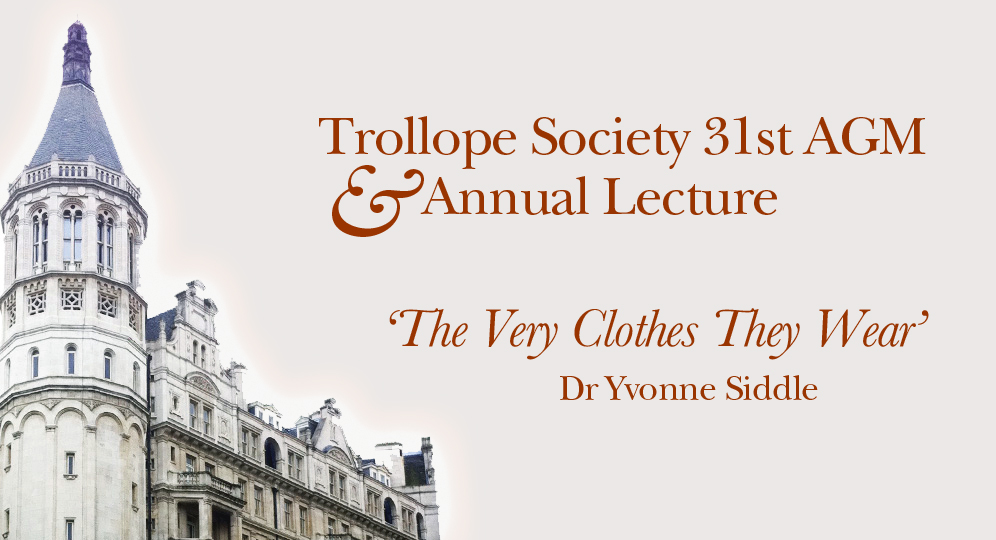 All Trollope Society members are invited to attend the 31st AGM and Annual Lecture which will be held at the National Liberal Club.
The 31st Annual Lecture will be given by Dr Yvonne Siddle, BA, MA, PGCE, FHEA who is currently Visiting English Lecturer at the University of Chester. Dr Siddle is probably best known for the work that she has undertaken on Trollope and Ireland.
The title of her lecture will be:
'The Very Clothes They Wear': The Male Body Dressed and Undressed in Anthony Trollope's Irish Fiction.
---
AGM and Annual Lecture webinar
Members of the Society who are not able to attend in person can join the online webinar of the AGM and Annual Lecture free of charge.
---
There will be a buffet supper following the AGM & Annual Lecture.
Attendance of the AGM and Annual Lecture is free to members of the Society. The price of the buffet supper is £40.
Address: National Liberal Club, 1 Whitehall Place, London SW1A 2HE