A letter to Fanny and Anthony about our Trip to Florence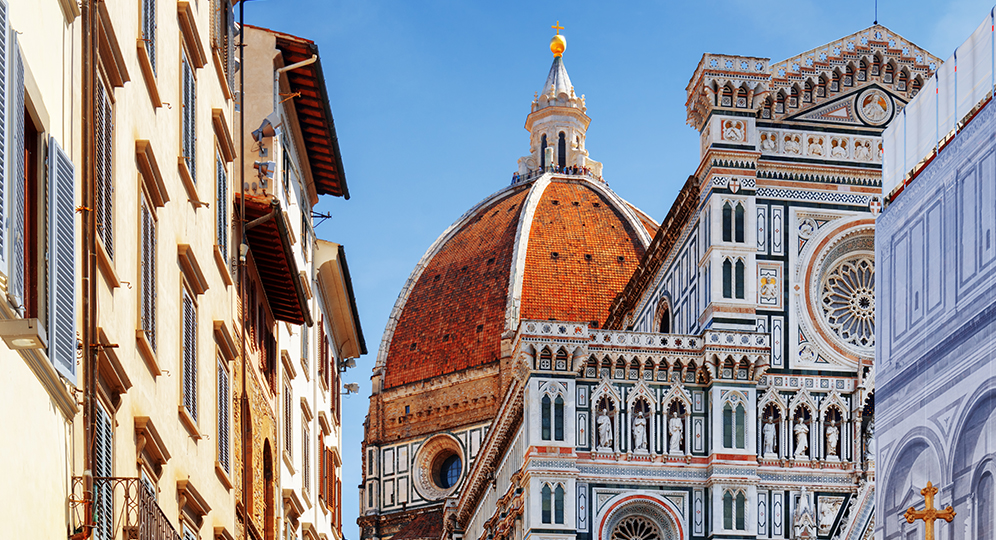 Dear Frances and Anthony,
You have been dead respectively 160 and 141 years, but I am writing to tell you about a wonderful group of English and American people who travelled to Florence this week.
Nothing so strange about that, you will say – Frances, you lived here with your son and daughter-in-law for many years, at the heart of the somewhat Bohemian English community, and Anthony visited you there several times.
Travel is much easier now – many of us came in 'aeroplanes' – huge metal tubes that fly through the air and travel from England to Italy in under three hours.
But we came because of you both, and your books. We came to see where you lived, to pay our respects at Fanny's last resting place and to discuss your works both formally and informally. Of course, we took some time to enjoy the wonders of Florence while we were here.
We are, first and foremost, lovers of Anthony's books. Through him we are also discovering Fanny's delightful but forgotten novels and travelogues.
What we learned, more important than artists' names, painting styles, Princes and Dukes (which left some of us overwhelmed!) is that Trollope fans are good people. Friendly people and funny people. We made new friends, had adventures together, ate good food, drank a glass (or three) of wine, and split bills amicably.
So I would like to thank you both for your books, and Fanny for providing a good reason to come to this amazing city.
Anthony, your humanity, humour and kindness shine out. Fanny, you were ahead of your time and I admire you greatly for the way you turned the difficulties of your life into triumphs.
I should finally mention that the American ladies and gentleman who were part of our select group were charming, civilised and never spat once.
Yours in gratitude,
Emma
---
Flickr album of photos from the Trip to Florence