Alliance of Literary Societies Newsletter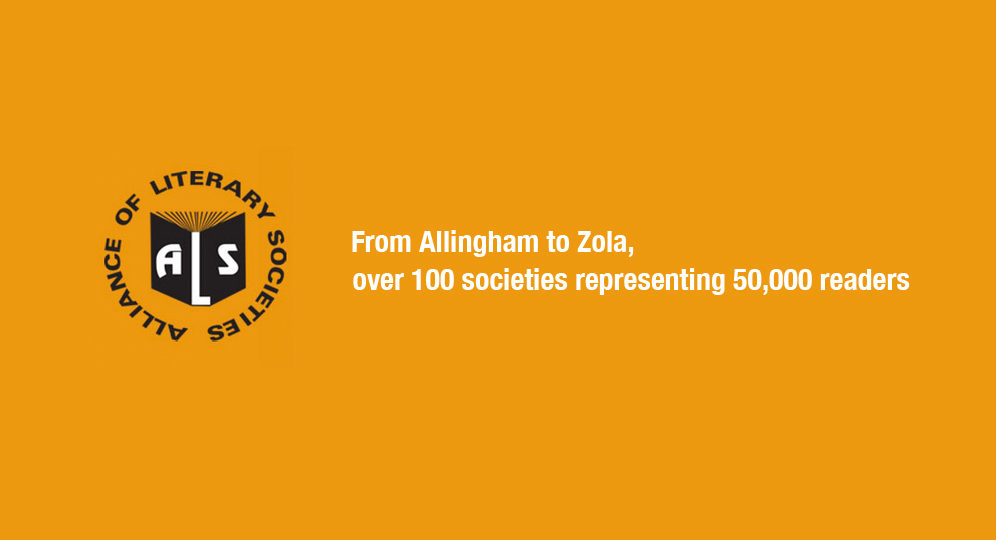 The Trollope Society is a member of the Alliance of Literary Societies, the umbrella organisation for literary societies and groups in the UK. We are delighted to share the ALS newsletter.
Strange Days Indeed
Things have been very different in 2020. 'Unprecedented times' has become a common, almost clichéd phrase. Despite all the great work undertaken by the Walmsley Society, they could not beat a global pandemic, and sadly the ALS AGM weekend at Robin Hood's Bay was cancelled and our AGM was held online.
The ALS is adapting well to the changing times and keen to use the emerging 'new normal' as an opportunity to strive for positive change, thinking about new ways to engage and 'grow' our membership. To this end our autumn newsletter includes some significant contributions on the theme of Literary Lockdown. Whatever your lockdown experience, don't forget that the ALS as an umbrella organisation can offer help and support – sharing reflections, good practice and alternative ways of seeing and doing things.
I'm sure all of you have your own stories of the consequences of Covid-19. On a personal level, both the literary societies I founded and manage may be counted as Covid literary casualties. While they are in virtual intensive care I have decided to step down from active ALS business. I am happy to report that Mark Green (Trollope Society/Zola Readers) has agreed to take over the responsibility for the newsletter and I wish him all the best in his endeavours, hopeful he enjoys the experience every bit as much as I have. In leaving I can only reiterate my closing lines from my 2020 AGM report – 'the only constant in life is change'. If we acknowledge and embrace this, we will be able to face whatever 2021 throws at us.
Cally Phillips, Newsletter Editor
J.M. Barrie Society/Galloway Raiders
In this issue
1. Strange Days Indeed
2. Literary Lockdown
3. Tweeting for Dr Johnson
4. Zola Readers – Pandemic, what pandemic?
5. Reading in Lockdown – Mark Rutherford
6. Dreamtime – An Account of Lockdown Reading
7. Society Matters
8. Last But Not Least Looking forward to 2021.