Expert Speakers
We have a number of expert speakers who can attend events to speak on a range of topics relating to Anthony Trollope and his works.
---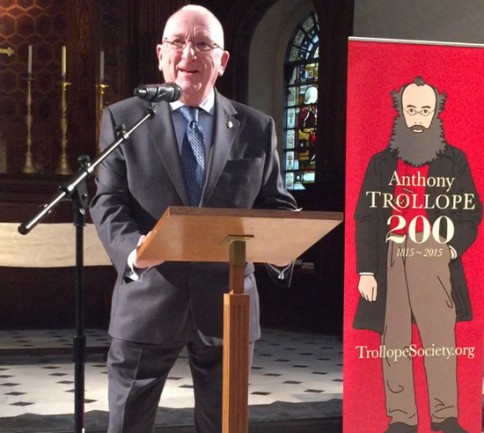 Michael Williamson, the immediate previous Chair of the Society, speaking at St George's Church, Bloomsbury
---
If you have a group or organisation who are interested in the life and works of Anthony Trollope, we may be able to help with a knowledgable speaker. We have experts speakers available with knowledge of Trollope's life, his Post Office career, his life in Ireland, his writing, his travels to Australia and around the world, his relationship with his family and with other authors such as Charles Dickens, George Eliot and Thackerary.
The availability of speakers will depend on the location and time of your event. Whilst we cannot guarantee that we will be able to help, we do guarantee that we will do our best to do so.
Contact the society by emailing info@trollopesociety.org