Trollope Society 2019 Dinner
–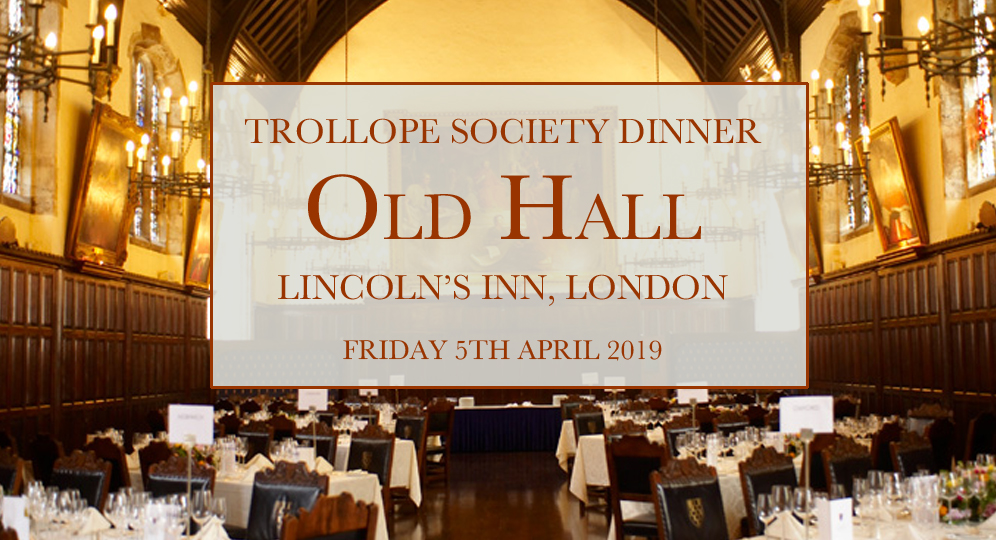 The biennial Trollope Society dinner will be held on Friday 5th April, 2019 in the splendid surroundings of the Old Hall in Lincoln's Inn.
The breathtaking Old Hall, built in 1490, is one of the finest venues in London. The room was erected before Christopher Columbus set sail for the New World, and is a wonderful example of beautifully maintained Tudor architecture and has many notable features including the wooden screen at the south end, designed by Inigo Jones, and Hogarth's painting of "Paul before Felix" on the North wall.
The dinner will have a legal theme, celebrating the 150th anniversary of the publication of Trollope's novel Phineas Finn. Originally published in Saint Paul's Magazine, October 1867 – May 1869, Phineas Finn was published as a two volume novel by Virtue and Co. in 1869. Anthony's father, Thomas Anthony, had a close connection with Lincoln's Inn. Thomas Anthony moved to Chambers in Lincoln's Inn after he was called to the Bar and remained there until his early retirement in two different locations.
Entertainment will include the new acapella group, Scaremella, led by Geoff Williams.
Photo gallery from 30th Anniversary Dinner in 2017
Booking
Booking has now closed.
Address: The Old Hall, Lincoln's Inn, London WC2A 3TL