Trollope Society Trip to Florence ~ April 2020
–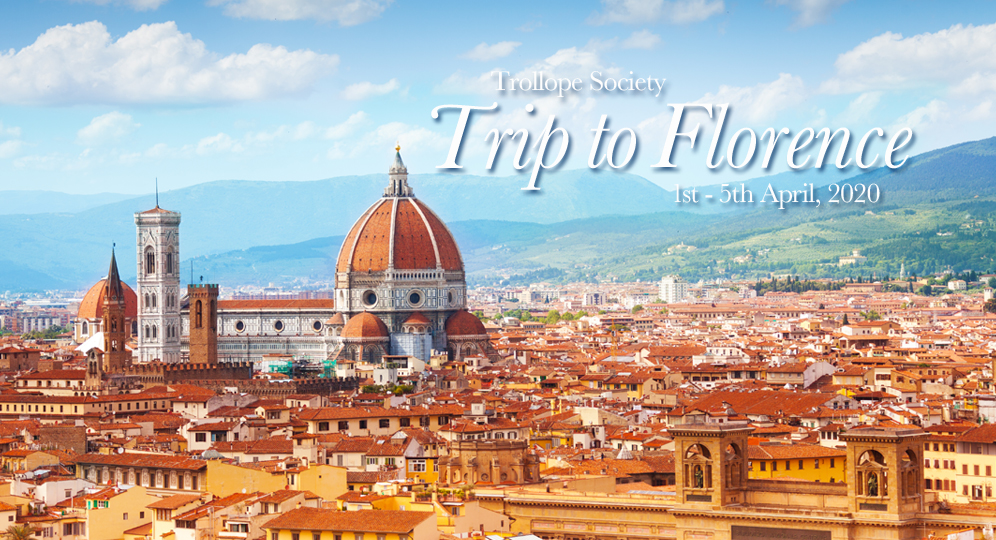 The Society is organising a trip to Florence in April 2020 to follow in the footsteps of Anthony Trollope who visited the city several times to stay with his mother Fanny, and his brother Thomas Adolphus and their relatives who lived for a time in the city.
Trollope Society draft itinerary includes:
Visit to the English Cemetery where Fanny Trollope and other family members are buried
Afternoon tea at the British Institute (which has a unique collection of Trollope books)
Lecture by Mark Roberts (consultant to the British Institute) on the historic background of Florence
Lecture by Julia Holloway (manager of the English Cemetery) on Fanny Trollope and her political and social activism
Lectures on The Place of Italy in Nineteenth Century English Literature and Trollope's Novels Featuring Italian Settings and Characters
Walking tour of the city, including the villa where the Trollope family lived.
The price of the above programme is £100. Please note that is subject to confirmation and exchange rates.
Optional three course dinner with wine at a restaurant that looks out across the Piazza San Marco to the Basilica di San Marco. Price £60.
To provide flexibility and ensure the best value air fares and hotel rates, members are asked to make their own arrangements for travel and accomodation.
Flights
Direct flights from London airports to Florence are currently available for between £125 – £150.
Flights from London airports to Pisa are currently available for between £70 – £90. There is a shuttle service from Pisa airport to the railway station, trains to Florence are frequent and take around an hour.
Hotels
Please make your own arrangements for accomodation.
Meetings, seminars, lectures & free time
Meetings and lectures will held at Hotel Ricasoli and at the British Institute. For more information visit www.hotelricasoli.it
The trip includes free time for you to explore the city and its many attractions including the magnificent Duomo, the world-famous Uffizi Gallery and dozens of other museums and sights.
---
Booking