Trollope Society Trip to Florence ~ March 2023
–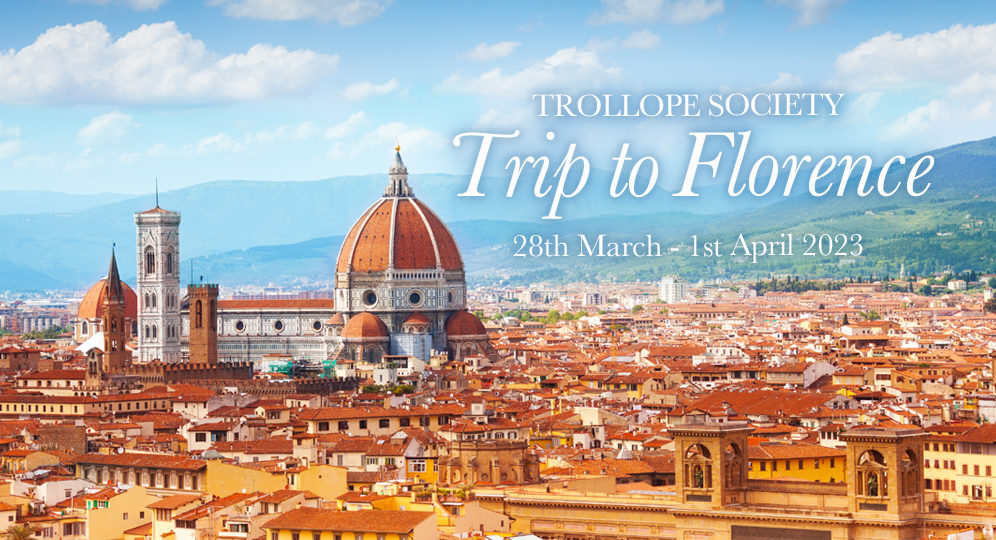 We are delighted to be able to rearrange our postponed trip to Florence. Join us in Spring 2023 to follow in the footsteps of Anthony Trollope who visited the city several times to stay with his mother Fanny, and his brother Thomas Adolphus and their relatives who lived at Villa Trollope in Florence.
Trollope Society draft itinerary includes:
Afternoon tea at the British Institute (which has a unique collection of Trollope books)
Lecture by Mark Roberts (consultant to the British Institute) on some 19th Century literary visitors to Florence
Visit to the English Cemetery where Fanny Trollope and other family members are buried
Lecture by Julia Bolton Holloway (librarian, archivist and custodian of the English Cemetery) on Fanny Trollope and her political and social activism
Seminar on He Knew He Was Right
Walking tour of the city including the villa where the Trollope family lived.
The price of the above programme is £100. Please note that is subject to confirmation and exchange rates.
Optional activities
Details of further activities such as a formal dinner will be available nearer the time of departure. Participants will be kept up to date by email and details will be available on this page.
Flights and accomodation
To provide flexibility and ensure the best value air fares and hotel rates, members are asked to make their own arrangements for travel, accommodation and insurance.
Meetings, seminars, lectures & free time
Meetings and lectures will held at central venue and at the British Institute.
The trip includes free time for you to explore the city and its many attractions including the magnificent Duomo, the world-famous Uffizi Gallery and dozens of other museums and sights.
---
Trip to Florence - Waiting List
The Trip to Florence is now fully booked. If you would like to join our waiting list we will contact you if places become available.
"*" indicates required fields