Online Conversazione ~ Tales of All Countries
–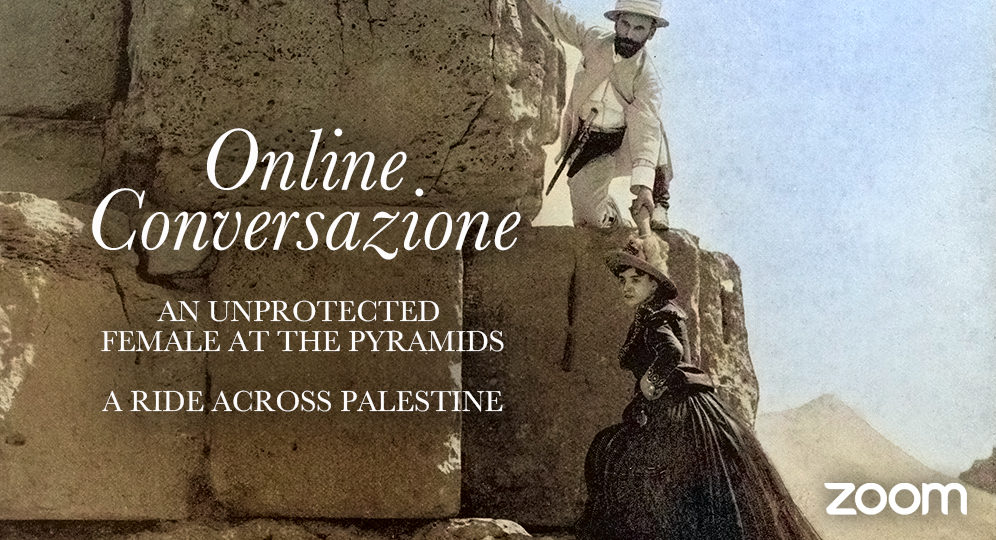 We will be discussing two of Trollope's short stories set in the Middle East. An Unprotected Female at the Pyramids and A Ride Across Palestine.
Trollope is best known for his full length novels, many of which are set in England. But Trollope was one of the greatest travellers of his age. He travelled across Britain and the world, on foot, on horseback, by rail and ship. As travel became easier, he travelled further, visiting Australia, America, Ceylon, and South Africa. Everywhere he went, he wrote. Many of his novels and short stories have international settings. His international short stories were published in two collections called Tales of All Countries.
An Unprotected Female at the Pyramids was originally published in Cassell's Illustrated Family Paper, Oct. 6, 13, 1860. It was then included in Tales of All Countries (First Series) published in 1861.
A Ride Across Palestine was originally published in The London Review, Jan. 5, 12, 19 1861, under the title: The Banks of the Jordan. It was then included in Tales of All Countries (Second Series) published in 1863.
Photo: Antique Egypt Photograph: Climbing the Great Pyramid, Cairo, Egypt, 1893. Digitally restored.
Resources
Terms of use
Register for the group – free
We will send you an email with instructions on how to join and the password. Using Zoom is easy, just click on the link in the email and follow the instructions. Please note that you will not be able to join the meeting until 8.00pm (UK time) on the day.
Please support the work of the Trollope Society
Address: Free Zoom Meeting - Registration required