Online Conversazione ~ The Last Chronicle of Barset
–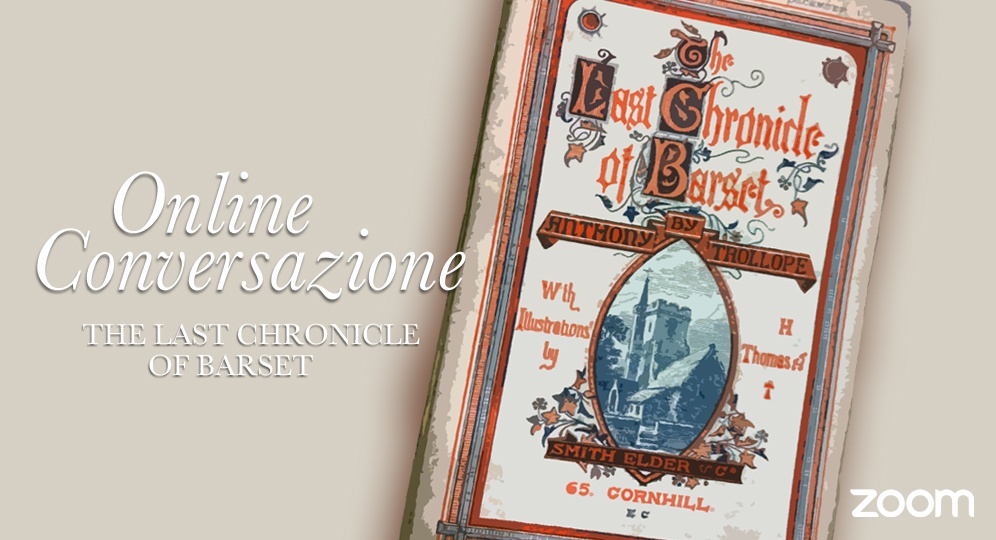 Join us for an Online Zoom seminar on The Last Chronicle of Barset led by Dr Ellen Moody.
Ellen has been an active participant in the Trollope Society's Framley Parsonage Online Conversazione and is a literary scholar, published writer and teacher. She has recently completed an online read of The Last Chronicle of Barset on the TrollopeAndHisContemporaries online discussion group. Ellen's seminar will be based on her recently published blog The Last Chronicle of Barset: Josiah Crawley, Trollope's Jean Valjean; and Lily Dale, the shattered tree.
There is just no doubt in my mind that had the Rev Josiah Crawley's story unfolded today, he would have become infected with the coronavirus, & perhaps died, compromised as his health was after years of arduous hard work on scarcely any food, of intense stress from grief, loss, and humiliation because his pay as perpetual curate was egregiously derisory, the nature of his work to go perpetually among the poorest to help them with the plainest tasks, to teach them, the poorest who of course would have been dying in large numbers.
Dr Ellen Moody, 'Ellen And Jim Have A Blog, Two'
More information
For more information on the TrollopeAndHisContemporaries discussion group and 'Ellen And Jim Have A Blog, Two' visit:
The Last Chronicle of Barset
The Last Chronicle of Barset was first published in thirty-two 6d weekly parts by Smith Elder between 1 December 1866 and 6 July 1867 (see illustration). It was then published by George Smith in two volumes, Volume One was published in March 1867 and Volume Two in July 1867.
The Last Chronicle of Barset is currently in print in a number of paperback editions including both Penguin and Oxford World's Classics. The Trollope Society publishes a hardback edition available to members of the Society to purchase.
A free e-text of the novel is available to download from Project Gutenberg.   
Joining a Zoom meeting is easy
Please join the Zoom meeting at 6.00 pm (UK time). If you have not used Zoom before, simply click on the link below and follow the on-screen instructions.
https://us02web.zoom.us/j/81162820820
Meeting ID: 811 6282 0820
---
Online Conversazione Group Read of The Last Chronicle of Barset
Join the Online Conversazione reading The Last Chronicle of Barset from the end of June to the beginning of September. Click here for full details of the reading schedule and Zoom meetings.
---
There is no charge for this event, but you may like to consider making a donation to the Trollope Society.
Address: Zoom Meeting - Seminar