Online Conversazione ~ Christmas at Thompson Hall
–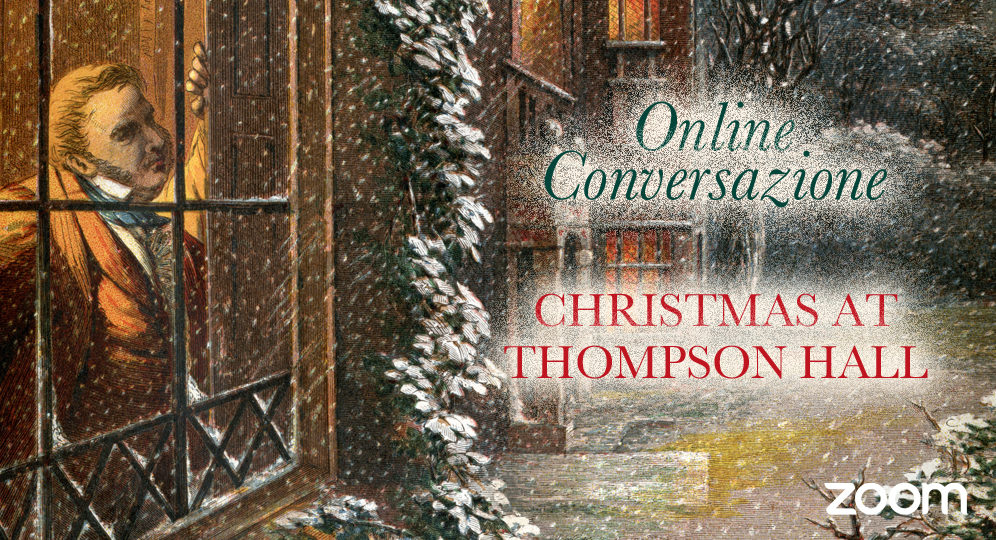 Join us for a Christmas Zoom. We will be discussing one of Trollope's best-loved Christmas stories, Christmas at Thompson Hall, as well as a number of his other Christmas stories. We will be meeting online using Zoom to discuss the stories on 6th December, the anniversary of the death of Anthony Trollope.
Joining a Zoom Meeting is easy
Please join the Zoom meeting at 8.00 pm (UK time). If you have not used Zoom before, simply click on the link below and follow the on-screen instructions.
https://us02web.zoom.us/j/81159251295
Meeting ID: 811 5925 1295
Online Conversazione WhatsApp Group
If you would like to stay in touch with other Trollope readers as you read Christmas at Thompson Hall consider joining the Online Conversazione WhatsApp Group. For more details and to apply to join click here.
Christmas Stories
We will be discussing Trollope's Christmas Stories, focussing on Christmas at Thomson Hall. Trollope wrote eight Christmas stories.
The Mistletoe Bough
Christmas at Thompson Hall
Christmas Day at Kirkby Cottage
The Two Heroines of Plumplington
The Widow's Mite
The Two Generals
Catherine Carmichael of Three Years Running
Not If I Know It
We will also touch on the Christmas scenes from Orley Farm, Harry Heathcote of Gangoil and The Last Chronicle of Barset.
Christmas at Thompson Hall was first published in The Graphic, Christmas number, 1876.
---
Please support the work of the Trollope Society
There is no charge for this event, but we would be grateful if you would consider making a donation.
We are working hard to raise the profile of Anthony Trollope. Our resources are limited, and our ambition great, so we're asking for your help. You can donate using your credit card, debit card, or PayPal account.
Address: Zoom Meeting - Christmas at Thompson Hall