2017 Biennial Dinner
–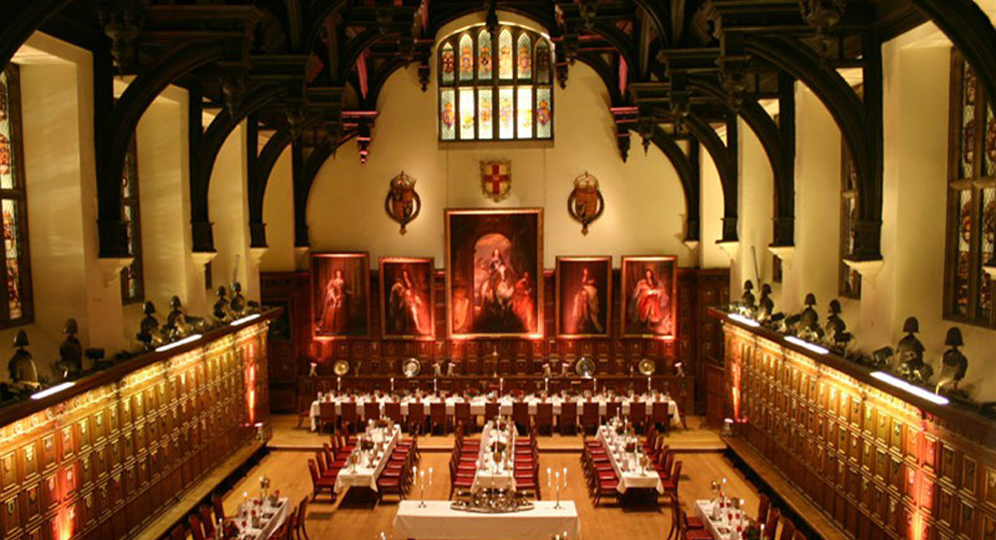 Join us at the 2017 formal dinner of the Trollope Society celebrating the 30th anniversary of the Society. The dinner will take place in the Great Hall of the Middle Temple on Thursday, 27th April. We will be welcoming old friends and new on this significant occasion which, as usual, will be close to Anthony's birthdate.
Thomas Anthony Trollope, the father of Anthony, had his first set of chambers at the Middle Temple from 1804, before transferring to larger ones at Lincoln's Inn a few years later. These ancient buildings are therefore a very appropriate venue for our celebrations.
The Duke's Children
The dinner will also mark the long awaited publication of the original extended version of The Duke's Children by Everyman in hardback. We are delighted to be able to offer copies to members attending the dinner for the special price of £10.00. Your books must be collected at the dinner.
Members who have already booked tickets to the dinner can order copies of The Duke's Children to be collected at the dinner here.
Address: Great Hall, Middle Temple, Middle Temple Lane, London EC4Y 9AT